Crafted for those who didn't know
coffee could be that good.
Roasted How You Like It
Medium, Dark, or Espresso, we roast our coffee in small batches to bring out the flavor profile of each bean. You will get the taste you love every time you brew.
100% Organic
Our coffee is organically grown, purchased from responsible farms who are primarily family owned. Because we're a small roaster, we can be especially particular about our coffee beans.
Infused with Natural Flavors
Our flavor coffee is infused with active ingredients directly into the bean. This creates a concentrate of flavor that is blended into every bag of coffee.
No Chemicals
This solvent-free process is done without the spreading of chemicals or carriers onto the coffee. You will experience flavorful, oil-free coffee with no bitter aftertaste.
Flavors for all tastes & styles
Coffee & Products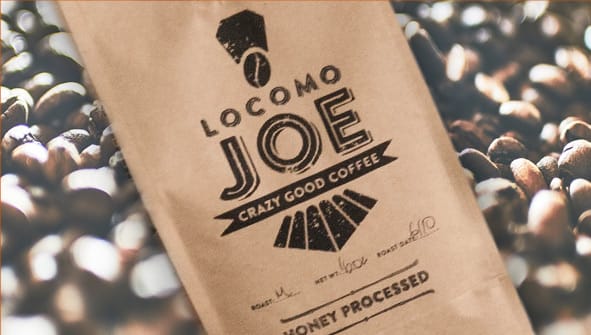 Coffee Beans
Find single origin, unique blends and Water-Processed Decaf coffee. We roast to order so you can get fresh coffee delivered to your door.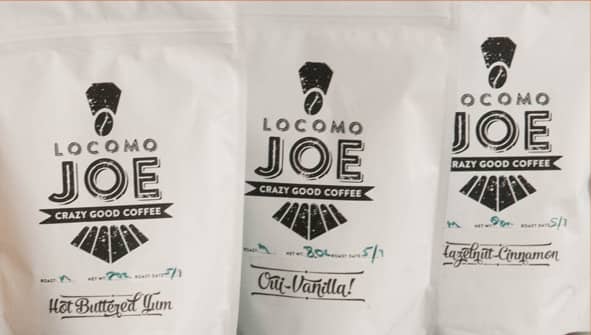 Flavored Coffee
We have year-round and seasonal flavored coffee. Our flavor comes pre-ground, so you can use in k-cup baskets, or drip brewed coffee makers.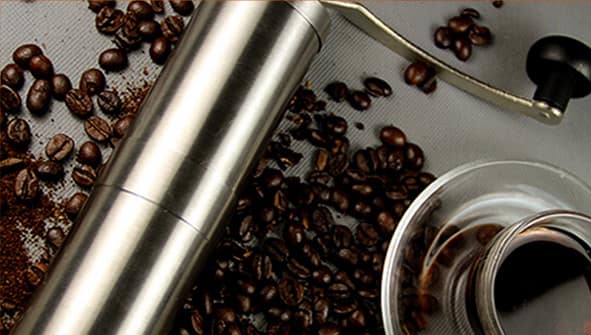 Coffee Products
We're always on the hunt to find the best products that will brew the best cup of coffee. We've provided a few of our favorites.
Read reviews from those
Aboard The Locomo Joe
This coffee is the best you'll ever have, it's smooth and the flavor is amazing. Definitely get yourself a coffee press and make it the right way. I believe there is a video on this site to show you how.
– Jennifer C.Facebook Review
Since moving to Florida, it's been hard finding great beans for an excellent cup of coffee. I just ordered more beans from all places Warrenville, IL. My friend just sent me the care package I needed: Locomo Joe Nicaragua beans, Clever Dripper, coffee grinder, #4 premium filters and a bonus measuring glass. Amazing!
– Brian R.Facebook Review
Sumatra is smooth and velvety, utterly delicious!
– Kristi K.Facebook Review
This (Guatemala) is by far our favorite coffee! Rich, dark with a smooth non-bitter flavor. It really makes coffee drinking so enjoyable!
– LauraProduct Review
Uganda has to be the best deeply dark rich coffee ever! When grinding the bean I could tell that the smell and color of this bean was exceptional. After brewing, I thought I made it too strong because of the color! What I tasted was a perfect cup of coffee! Love love love Uganda!
– Mimi M.Product Review
I've been purchasing this (Sumatra French Roast) decaf coffee for over a year now. I love a dark roast a with complex flavor profile and this delivers. I usually use a burr grinder and drip coffee maker with a thermos pot. Sometimes I'll bloom the grinds but it's not necessary. For the best ever cup of coffee I use my French press! I love that this is also water processed as well.
– TomProduct Review